CREATE – art & design
What?
At CREATE you can choose from different kinds of art and design modules or concentrate on something more specifically. During the year you work by hand, on computer or both.
You can learn different drawing and painting techniques and work with print making.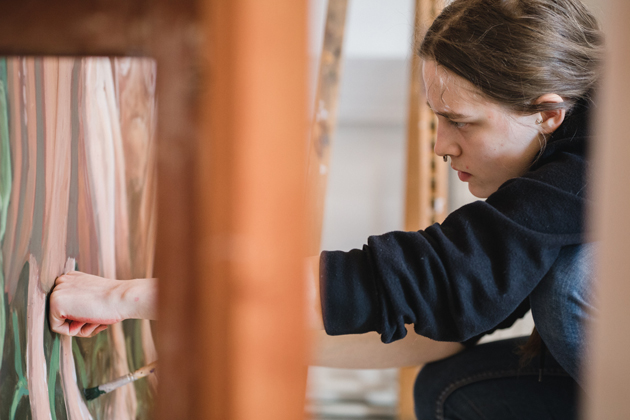 You can choose to work digitally and learn the various Adobe programs, Photoshop, Indesign, Illustrator and many more. You can learn about graphic design and typography or eg. work with animation.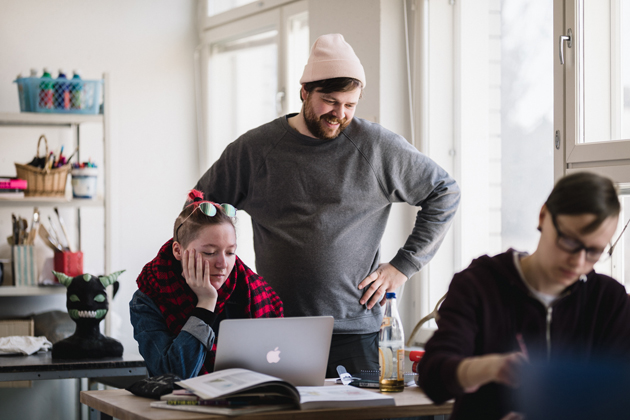 Examples of modules:
Graphic Design
Different painting and drawing techniques
Moving Image
Animation
Comic Art
Illustration
Printmaking
Ceramics
Performance Art
Silver smithing
Anatomy
Pop culture in Amsterdam
As teachers and lecturers you will have experienced art teachers, successful designers and artists.
For who?
For those who want to create, think and work intuitively. For those who want to work as an artist, designer, cultural producer, art teacher or something else creative in the future.
The main teaching language of VNF is Swedish. However teachers will adjust the language according to the students in each module when possible.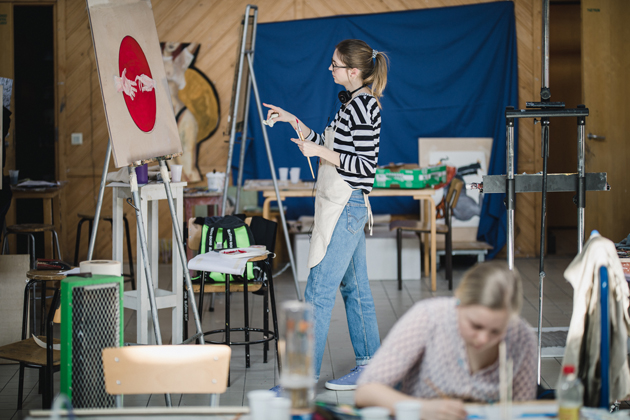 Why?
As a means of communication, the image becomes more important. Through art you can express things that can not be expressed in other ways. Art combines cultures and exceeds language boundaries. The boundary between the various art forms disappears. With us, you can develop your ability to think more visually and conceptually.
The newest programs
The study price includes Adobe's Creative Cloud Student & Teacher software package for a year. The software package contains the latest versions of Photoshop, InDesign and Illustrator + much more. At the beginning of the academic year, you will be given instructions on how to install the software on your own laptop.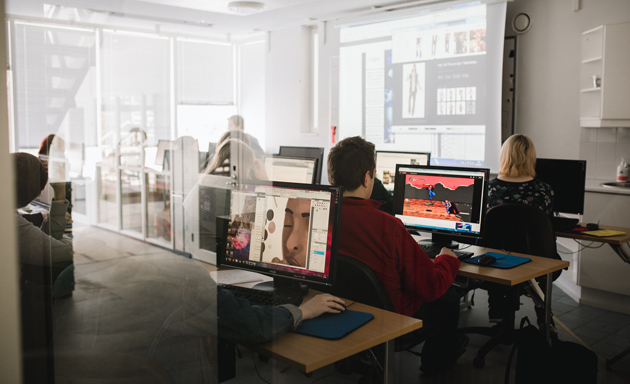 Karis–Amsterdam–Berlin
We work in the school's purposeful studios and spaces and make many study visits to design and advertising agencies and galleries during the year.
Some of the studies are set in Berlin and Amsterdam.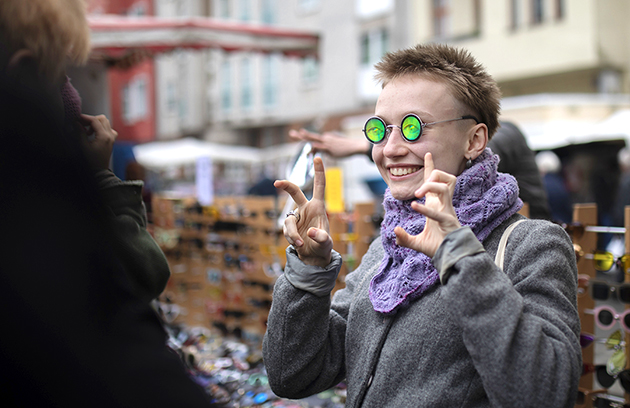 Berlin
During spring term, one of the modules takes place in Berlin. Join us in one of Europe's most dynamic and creative cities!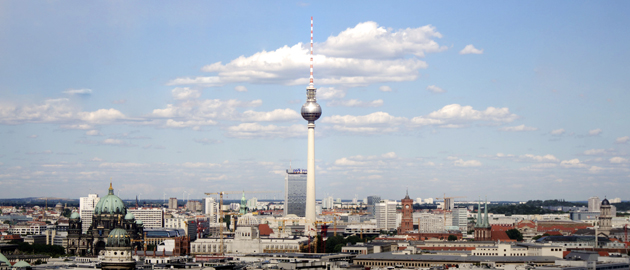 Photo by Ingo Joseph from Pexels
In Berlin, you will be taken care of by Freja Bäckman. She is an educator, doctoral student and specialized in combining pictures and words in new ways. You will meet interesting people who work with art, design, writing and theater.
Together we visit galleries, museums, theaters, cafes… in the center of the events.
This is much more than a regular study trip. We live, study and work in Berlin. All students have access to a shared workspace.
The module is optional and a small additional fee is added. Berlin has a lower price level than Finland.
Follow @create_vnf on Instagram