The workshop took place in Karis for the first two weeks and has now ended up in Amsterdam for a final week at the Da Vinci Creatieve Ruimte, a large studio complex accommodating over a 100 different artists and designers studios.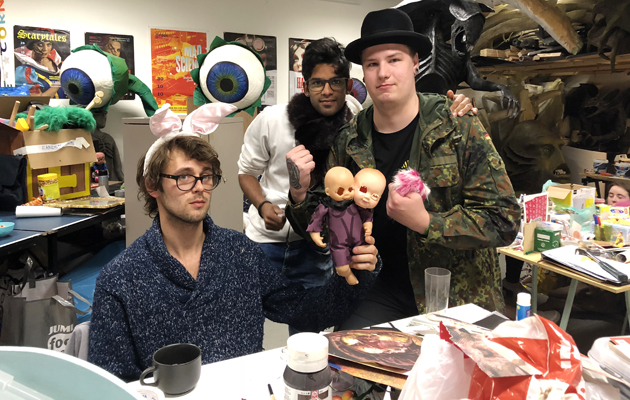 In the studio at Da Vinci Creatieve Ruimte
The students are discussing DIY ethics and aesthetics; Investigating the possibilities of found materials, recycling and the potential of turning "Trash" to "Treasure"; Examining their relation to this working method by producing a series of collages that will incorporate their experiences and personal point of view of the city.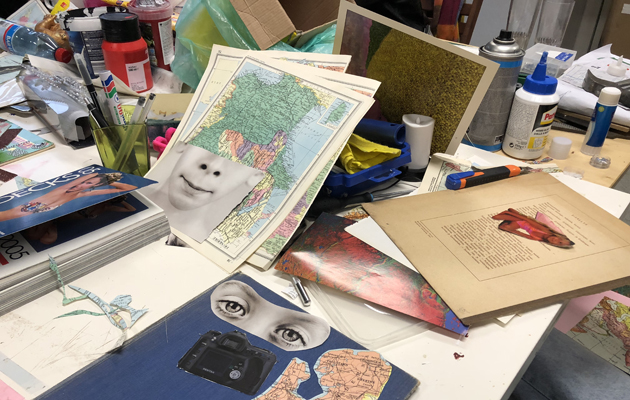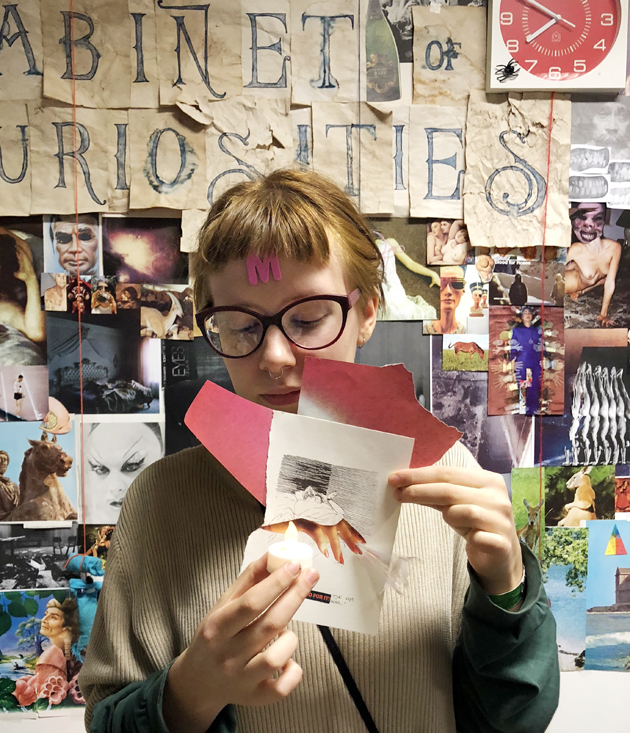 "M" for Milla
This workshop aims to introduce the students with a different perspective on art making and design by using the resources available for free around them as well as drawing attention to Amsterdam's rich alternative art scene and its' political, historical and cultural background.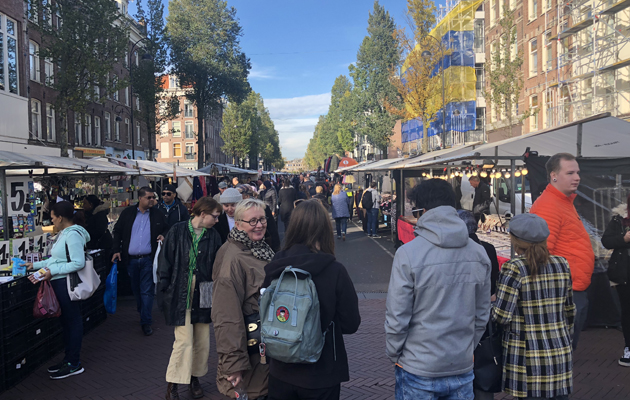 Getting to know the streets of Amsterdam.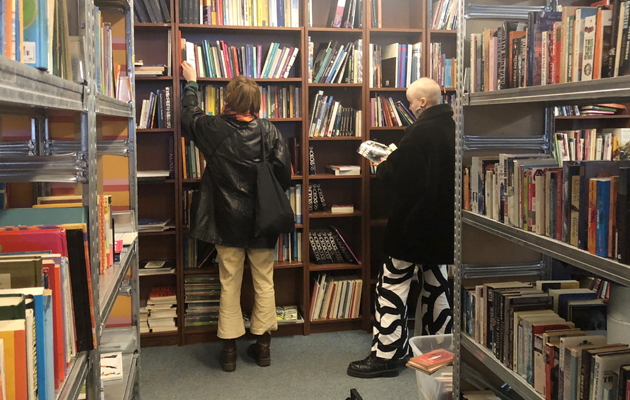 Gathering materials in a local flea market.
Inspiration visit at Rijksmuseum. Tzvika at the Research Library.
Tzvika is happy to come back next year to do a similar workshop with us!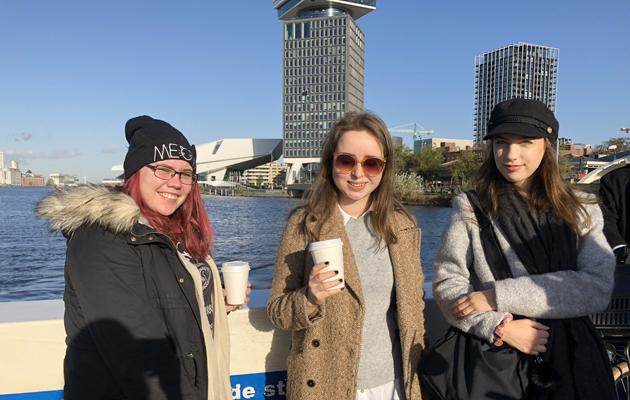 Amanda, Ida & Heidi 
"Under modulen med Tzvika har jag blivit jätteinspirerad och tänker på saker på ett nytt sätt!" – Ida
– Jag har hittat mitt framtida hem! Det har varit en upplevelse, säger Amanda.
– Jag sku också kunna flytta hit när som helst! Härlig arkitektur, tillägger Heidi.